News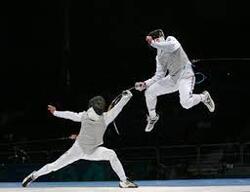 Fencing Club News Aug 17th
Season Restart and new Venues / Times
As you have been aware, our venue at Gilbertson Park Hall is out of action due to COVID, and this will continue into next year.
Now the schools are back, existing block bookings for the Sandveien Hall will start and we have found no options for us in town for Wednesday nights.
To remain in town, we need to change our day to Tuesday nights. This will just be for the time we don't have Gilbertson Park hall.
The venue in town will be Islesburgh Centre in the downstairs Hall. 
I'm well aware of, and am sorry for, the clashes that may bring with some who have other activities on different days. Please get in touch with me if you have a problem with Tuesdays.
Please keep checking our fencing calendar for dates and times at the bottom of our home page.
Good news is that during lockdown, kit has been upgraded and we have a lot of new training aids, although it will always still be a struggle to keep enough fencers kitted out with club gear. - see below.
Membership of the Club
We have had a good summer with a lot of Summer Camps for beginners and a limited number of our fencers training through the summer.
For a full restart to fencing, it is now time to do a complete reset of our membership. Can I ask everyone to let me know as soon as possible:
1. If they are coming back to fencing, if they have not already been back during the summer.
2. For those who haven't' got an active standing order for membership to set up a Standing Order to the club or £15 per month. (see email out to members or contact us). Please use fencer name as reference. This is due to start in September. New fencers just starting just need to a one off payment of £15 for now. Again see emails for bank details.
3.  If you are not coming back or at least straight away, it is really important you let us know what your plans are and we get your kit back  We have a high demand for places to start at the club and this is being held back by the amount of kit still out to past fencers.  Kit can be returned to Islesburgh Community Centre Main desk anytime. Please leave your name with the kit.  
I look forward to seeing you all back after the School holidays and please get in touch if I can help in any way.
Phil HIbbert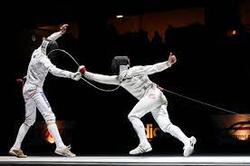 24/02/2022
Fencing News 22nd Feb  Events this year I know we are in the height of our COVID times up here jus...
Read More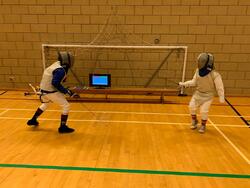 07/12/2021
Aith Foil Fun Competition November 28th 21 After a long break from competitions due to COVID, it w...
Read More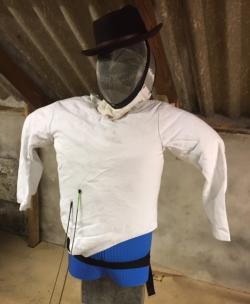 25/01/2021
Shetland Fencing Club News Jan 25th New Training Sessions Well as we all know by now, I'm sure, it...
Read More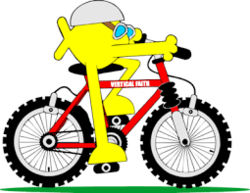 07/01/2021
A happy new year to all of our very patient fencers and families.   Clearly we are not where we wa...
Read More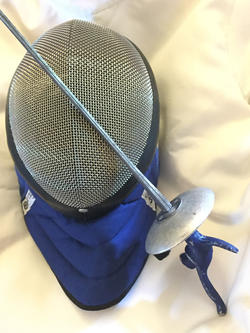 27/11/2020
Getting Back to Fencing December, 2020  To restart our fencing activities in these times, there wil...
Read More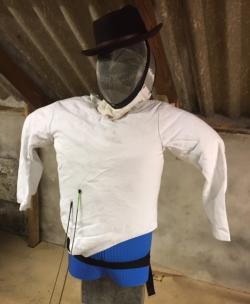 15/05/2020
Don't worry about forgetting how to fence, that will come back quickly.  In this lockdown time, we c...
Read More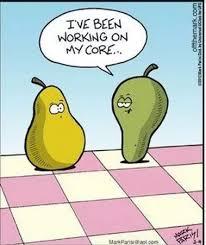 15/04/2020
Session 2  Again, this is designed to use any small space and to give you something to improve on e...
Read More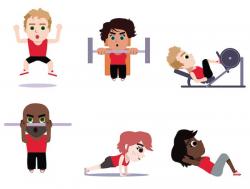 06/04/2020
While we are all at home, going stir crazy, I thought I would suggest some activities to keep those ...
Read More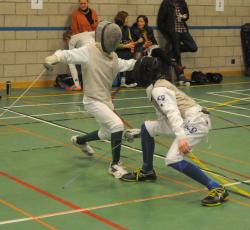 25/03/2020
Leon Paul Junior Series, Holyrood, Edinburgh March 7th 2020 Well done to our 5 fencers who competed...
Read More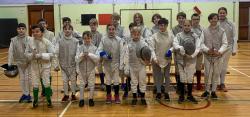 10/12/2019
It was great to see 19 fencers make it to the Brae Fun Foil event last Saturday 7th Dec held at the ...
Read More