Events and Competitions
Shetland Open
Date: 1st Aug - 3rd Aug 2019
Venue: Clickimin
Time: 10am
Cost: £25

THis is more info on the event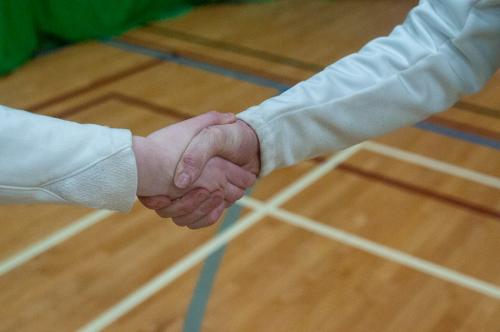 Register
The club runs competitions in Shetland and travels away to junior and senior competitions on the Mainland.
There is also an annual 'Summer Camp' for both juniors and adults held usually in Orkney.
Competitions and Events coming up in 2019 / 20
Events:
Sept 11th       Child Wellbeing and Protection Course, Islesburgh Room 12,  6 to 9pm - contact Phil if still interested.
attending so far: Phil Hibbert, Stephen March, Andrei Bordeianu, Tracy Anderson, Yvette Morrison, Heather Taylor, Mel Todd
Sept 20th       Prize giving and Quiz Night,  7 till 10, Lerwick Boating Club.  
Competitions:
Sept 28/29th Highland Open Senior Open, Elgin,  for over 13's only, taking Friday boat down and returngin on Monday boat back
Signed up: Phil, 
Oct 5th, Saturdday  24 series foil, Linlithgow,  Under 15's from relative beginners upwards.  Friday boat down, Sunday boat baack
November 3rd Sunday 24 series epee. Linlighgow, Under 15's from relative beginners up, with some experience of epee Friday or Sat boat down, Monday night boat back.
Novemebr 23/24th Scottish Schools Individual Champs. Linlighgow, By selection, for seconday pupils only age groups U14, 14 to 16 and over 16's.